OPPO Patent for Double-Hinged Foldable Smartphone Leaked
A technology blogger called LetsGoDigital published a tip on Tuesday that Guangdong-based smartphone brand OPPO is developing a unique foldable mobile device with double hinges, which allows the three-camera system to be flipped to the front. Previously, on July 6, 2021, OPPO applied to the China National Intellectual Property Administration (CNIPA) for a smartphone design patent that can be folded at two points. The document was approved and released on February 1, 2022.
According to the published patent design, after the new device is unfolded, the display will appear similar to the OPPO Find N. Although the width of the new device is reduced by about 15% according to the patent, it still retains the flexible folding feature.
However, the biggest difference between this patent and the previous launched folding screen smartphone is that it not only has a second hinge, but also has a special position of the hinge. The hinge is positioned on the right side of the phone, so the vertically arranged rear three camera units can be turned over to the front. This design allows users to take selfies with the rear cameras.
On the external screen of the new model, a notch lies in the center at the top of the display, while the main display doesn't have any notch. According to the design that the rear camera can be turned into the front, whether there is a notched camera design on the unfolded large screen will not affect the use experience of the patented equipment.
SEE ALSO: Counterpoint: Vivo, OPPO and Apple Rank Top 3 In China's Smartphone Market Last Year
There are microphone and stereo speaker grilles at the top and bottom of the device, and a USB-C charging and data interface on the bottom side. According to the existing information, this patent is likely to be used in a new double folding machine named "OPPO Find N Dual Fold."
On December 15, 2021, the company released its first folding screen smartphone, the OPPO Find N. As of January 10, 2022, the reservation volume of the device had exceeded 1 million.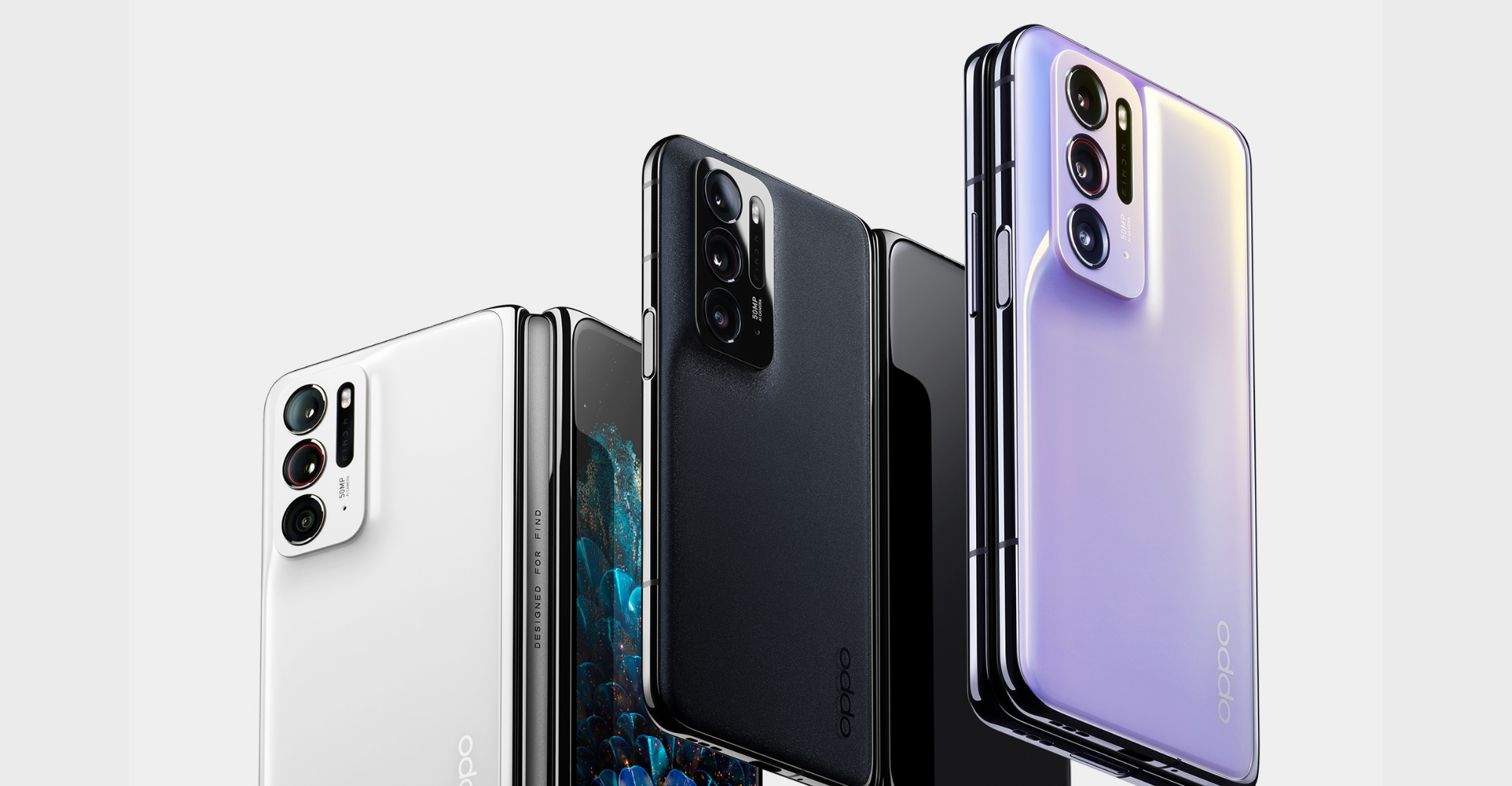 Sign up today for 5 free articles monthly!