Xiaomi Releases Exploration Version of Smart Glasses, Supporting Call, Navigation and Voice Translation
The exploration version of Xiaomi Smart Glasses has now been officially released. As a brand-new interactive wearable intelligent device, the product integrates a large number of sensors and communication modules, and relies on advanced MicroLED optical waveguide technology to realize functions such as calling, navigation, taking pictures and translating.
The smart glasses integrate a quad-core ARM processor, battery, touchpad, Wi-Fi/Bluetooth module, camera and more, with a total of 497 components, but the weight of the device is only 51g – basically the same as a pair of ordinary glasses.
Xiaomi opted for a MicroLED display roughly the size of a grain of rice. The glass utilizes optical wavelength technology, refraction and reflection to carry the image from the invisible MicroLED chip to the wearer's eye using just a single lens.
In order to maintain enough brightness when the light finally reaches the human eye, this display screen adopts a pure green display scheme with higher luminous efficiency, and manages to claim 2 million nits of brightness. By using inorganic materials, the glasses' service life is much longer.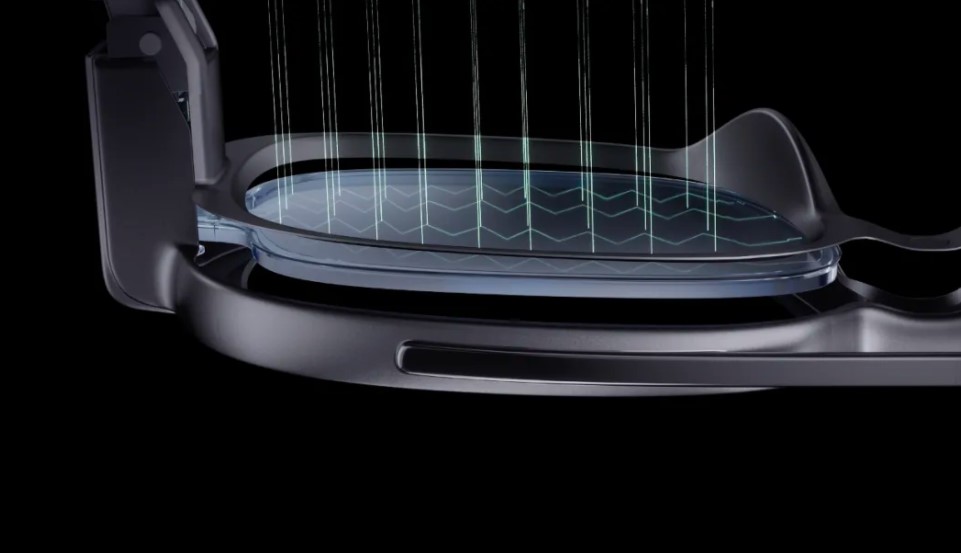 Xiaomi Smart Glasses are not only the second screen of mobile phone, but a brand-new smart terminal with an independent operation system. While wearing it, users can receive important messages in a timely manner to avoid excessive disturbance. When talking, users can directly see the number of the other party through the lenses, and use the built-in microphone and speaker of the glasses to talk clearly. During navigation, the information in the map will be presented in front of users in real time, which is safe and convenient.
SEE ALSO: Innovative Technology Company Rokid Unveils Its Latest MR Glasses Rokid Vision 2
Sign up today for 5 free articles monthly!